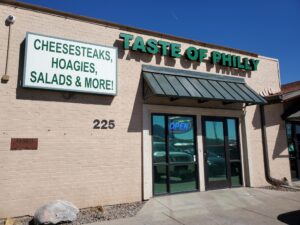 COLORADO SPRINGS, COLORADO
Denver, CO-based TASTE OF PHILLY (founded 1993) has opened a new location in Colorado Springs, CO, increasing from 18 to 19 units (6% growth).
These quick-serve sandwich shops are open for lunch and dinner with a $4-$12+ per person check average. Seating is for around 30 and catering is available. Locations are franchised and trade in CO.