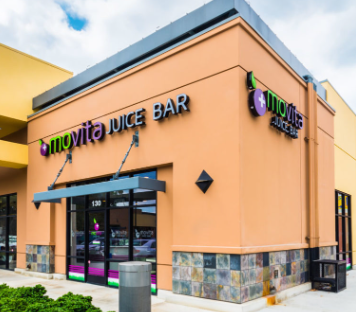 LOS ANGELES, CALIFORNIA
Looking for a healthy way to start your day? Check out MOVITA JUICE BAR! They will be opening two new locations in Los Angeles and Corona, CA, increasing from 14 to 16 units (14% growth). 
The Movita motto is: "Why wait for illness to occur before we decide to change our eating habits?" Enjoy fresh, delicious smoothies, juices and acai bowls with all of the flavor and none of the guilt. You don\'t have to compromise your health to enjoy great food. This fast/casual superfood hotspot will be open for breakfast, lunch and dinner with seating for around 50 patrons. Stop by soon and check them out! Locations trade in CA.