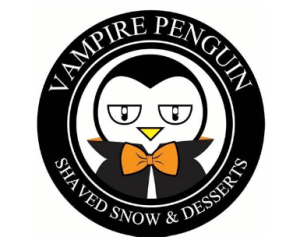 SACRAMENTO CALIFORNIA
If you're looking for a fun, unique and adorable dessert spot, get ready for a love at first bite experience! Founded in Sacramento California in 2013, VAMPIRE PENGUIN is opening a new location in Sebring, FL soon.
This quick serve ice cream hot (well, cold) spot is open for lunch and dinner with seating for around 10 patrons. Grab yourself a delicious shaved, cold treat and don't forget to add all the toppings! You can also purchase fun merchandise as well. Locations are franchised and trade in AZ, CA, FL, GA, MS, SC, UT and VA.
For even more fun while you eat, check out the story of the fictional Vampire Penguin by clicking HERE.