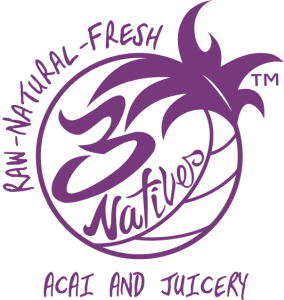 SARASOTA, FL
Port St. Lucie, FL-based 3 NATIVES (founded 2013) has entered into OK and is also opening up a new location in Sarasota, FL soon, increasing from 19 to 20 units (5% growth). 
It all started when owner Anthony Bambino, a traveling Florida salesperson at the time, caught a glimpse of all the juice bars in the Southern California area. He wondered if he could bring that healthy vibe to Florida and see if it takes off. Fast forward a few years and oh, how it thrived!
These fast/casual juice/smoothie restaurants are open for breakfast, lunch and dinner so you can have a healthy, refreshing meal at any time of the day. Seating is for around 30 patrons and catering is also available. Locations trade in FL and OK.