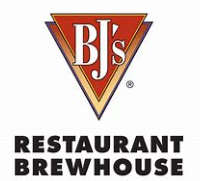 HENRIETTA, NEW YORK
Huntington Beach, CA-based BJS RESTAURANT BREWHOUSE (founded 1978) is opening a new location in Henrietta, NY, growing to 216 total locations.
BJS RESTAURANT BREWHOUSE started off as a small pizza shop that has grown tremendously and boasts over 18 signature pizza creations, offering everything from thin slices to deep dish. Let\'s not forget their award-winning beers that they\'ve been carefully brewing since 1996! It\'s the perfect complement to their pizza and countless other amazing entrees. With endless options including gluten free, superfood, vegetarian etc., there\'s something for everyone!
These casual/family American restaurants are open for lunch and dinner, with seating for around 300 patrons. Sit back and enjoy full bar with cuisine that\'s sure to hit the spot! Locations trade in AL, AR, AZ, CA, CO, CT, FL, IN, KS, KY, LA, MA, MD, MI, NC, NJ, NM, NV, NY, OH, OK, OR, PA, RI, SC, TN, TX, VA and WA.