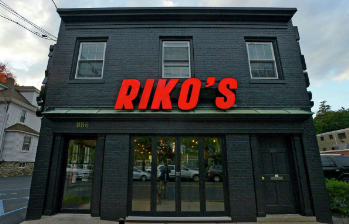 POMPANO BEACH, FLORIDA
RIKO\'S THIN CRUST PIZZA (founded 2011) will expand from 7 to 8 locations (14% growth) by opening a new location in Pompano Beach, FL. They also intend to open an additional location in Merrick, New York.
These casual/family pizza restaurants are open for lunch and dinner and have an average check of $6-$15+ per person. Seating for approximately 80 people is available, as is full bar service. There is also catering available. Locations are franchised and trade in CT, FL and NY.