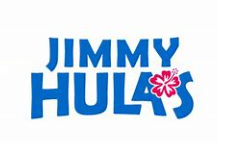 NEW SMYRNA BEACH, FLORIDA
Winter Park, FL-based JIMMY HULA\'S (founded 2011) is opening a new location in New Smyrna Beach, Fl soon, increasing from 9 to 10 units (11% growth).
Jim Hartman was a huge fan of food franchisees. He loved to travel with his family to different parts of the world that had the best beaches and the most unique cultures. Hanging out with the locals was always on their list of things to do and, of course, trying all the food that they had to offer.
In 2011, with the help of his son Zach, he opened the very first JIMMY HULA\'S. To this day, he uses his travel experience and philosophy of using fresh, vibrant, sustainable ingredients to create the perfect meal. These fast/casual American restaurants are open for lunch and dinner with seating for around 125 patrons. Beer and wine service is available as well as catering. Locations are franchised and trade in FL.