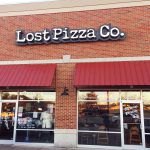 INDIANOLA, MISSISSIPPI
Indianola, MS-based LOST PIZZA CO (founded 2007) is opening a new location in Fort Walton Beach, FL, increasing from 25 to 26 units (4% growth).
These quick-serve pizza restaurants are open for lunch with a $4-$12+ per person check average. Seating will be for around 50 patrons and beer will be available. 
Locations trade in AL, AR, FL, MS, TN and TX.