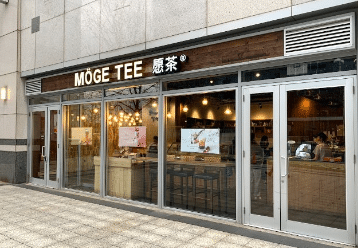 SAINT JOHN\'S, FLORIDA
Long Island City, NY-based MOGE TEE (founded 2012) is opening a new location in St. John's, FL. They have also expanded their US locations into AL, CA, CO, IL, OK and WA, growing from 39 to 63 units (62% growth).
These fast/casual coffee/tea spots are open for breakfast, lunch and dinner hours, with a $4-$12+ per person check average. Seating is for approximately 20 customers and catering is available. Locations are franchised and trade in AL, CA, CO, DC, FL, GA, IL, MA, MD, MI, NC, NJ, NY, OK, PA, TX, VA and WA. They also operate 380 locations in China.