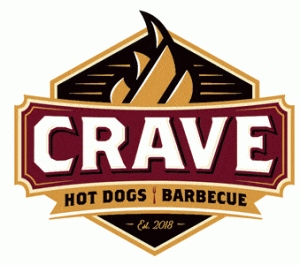 LAKELAND, FL
Great American food sure does hit the spot and it wouldn\'t be complete without hot dogs! CRAVE HOT DOGS & BARBECUE (founded 2018) is opening a new location in Lakeland, FL soon, increasing from 10 to 11 units. They\'ve also got big plans to expand into AR, AZ, CA, IA, IL, MI, NY, OH, SC and VA. That\'s a lot of growth! 
These fast/casual restaurants are open for breakfast, lunch and dinner, serving hot dogs, burgers, sandwiches and more! Beer and wine service is offered, and seating is for around 80 patrons. Catering is also available for your next tasty event.
Locations are franchised and currently trade in CO, FL, GA, LA, NC, PA and TX.